La música ha acompañado al ser humano desde tiempos antiguos, en los cuales los sonidos eran comunitarios, y el llamado de un tambor era de tod@s. Los tiempos cambiaron, y hoy la música es un negocio lucrativo para casas disqueras que viven de los derechos de autor de los creadores de cada melodía. Musicalizar un ambiente, colocarle una pista musical a un vídeo o a una presentación requiere pistas musicales libres y uno de muchos lugares para encontrarlas es Free Music Archive
La FMA nace del Fondo para la música del estado de Nueva York, un programa filantrópico que ayuda a sostener la infraestructura tecnológica que permite que exista este archivo de música libre.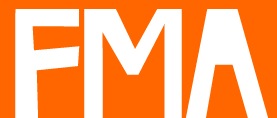 La FMA se basa en un esquema de curadores, es decir personas o grupos de personas que conocen de música y quienes organizan y clasifican la música para permitir sus búsquedas.
Los contenidos del FMA están en formato mp3, y es posible realizar búsquedas por género, artista, álbum, canción, duración, tiempo, tipo de licencia Creative Commons, si la pieza es de dominio público, si se permite utilizar para propósitos comerciales, si se permite usar en un remix o vídeo.
El propósito de la FMA ha sido ofrecer material musical principalmente para propósitos educativos, cineastas y músicos; actualmente hay más de 100000 vídeos en YouTube y Vimeo que tienen música de FMA.
La FMA también ha realizado varios concursos/campañas; "Sound for the Moving Image: The Past Re-Imagined as the Future", en septiembre de 2012, donde invitaron a los músicos a mezclar sus temas con películas del archivo histórico y filmográfico Prelinger. "Happy Birthday", celebrado en enero de 2013 para buscar una nueva y libre canción de cumpleaños; y "Revitalize Music", en abril de 2013, donde invitaron a los músicos a crear nuevos arreglos para piezas musicales del dominio público.
Similar al FMA, existen proyectos como CCMixter o Jamendo en donde es posible encontrar piezas compartidos con el público, o compartir nuestras piezas musicales con el público.
Imagen tomada de http://en.wikipedia.org/wiki/File:Free-music-archive.jpg